[symple_box color="green" text_align="left" width="100%" float="none"]

Latest: The 4th Edition of Educure magazine has been published online. The printed version is also available. The magazine features success stories of students from Gilgit-Baltistan, education news from the region and articles and columns of our contributors. The magazine also features two cover stories, one in English and the other in Urdu. You can order for a printed copy of OEC Educure Magazine (4th Edition) by sending an email at educure[at]oec.org.pk. Due to limited printed copies, orders will be entertained on first come first serve basis. 
For sponsorship opportunities and distribution queries, please contact at admin[at]oec.org.pk
If you want to contribute in the 5th edition of Educure, you can send your content at educure[at]oec.org.pk. Entries related to religious, politics, controversial topics and national security will be disapproved without any notification.
[/symple_box]
Our Projects:
[symple_column size="one-fourth" position="first"]
Educure is Gilgit-Baltistan's first ever dual language educational magazine published by any student organization. The first two editions of the magazine have been distributed to more than 50 schools, collages, universities, organizations and to over 500 individuals. [symple_button color="red" url="http://oec.org.pk/projects/educure" title="Visit Page" target="blank" border_radius="40″]View Details[/symple_button]
[/symple_column]
[symple_column size="one-fourth" position="second"]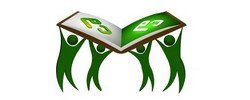 OEC Education Expo is organized during summers in various districts of Gilgit-Baltistan including remote areas that need special attention. The expo provides an opportunity for young school and college students to explore degree programs and scholarships for major universities. [symple_button color="green" url="http://oec.org.pk/projects/oec-expo" title="Visit Page" target="blank" border_radius="40″]View Details[/symple_button]
[/symple_column]
[symple_column size="one-fourth" position="third"]
Nature has blessed Gilgit-Baltistan with some of the best scenic locations on earth. OEC Discover Gilgit-Baltistan focuses on promoting natural scenes of the region through various social channels. DGB also organizes campaigns to promote tourism. [symple_button color="brown" url="http://oec.org.pk/projects/dgb" title="Visit Page" target="blank" border_radius="40″]View Details[/symple_button]
[/symple_column]
[symple_column size="one-fourth" position="last"]
OEC offers two scholarships i.e. Investing in Future Leaders (IFL) for and Undergraduate Scholarship (UGS) on need cum merit basis. The IFL scholarship for primary students can be availed anytime while UGS is announced once in a year. [symple_button color="blue" url="http://oec.org.pk/projects/scholarships" title="Visit Page" target="blank" border_radius="40″]View Details[/symple_button]
[/symple_column]