Team OEC Meets Deputy Commissioner Islamabad at his office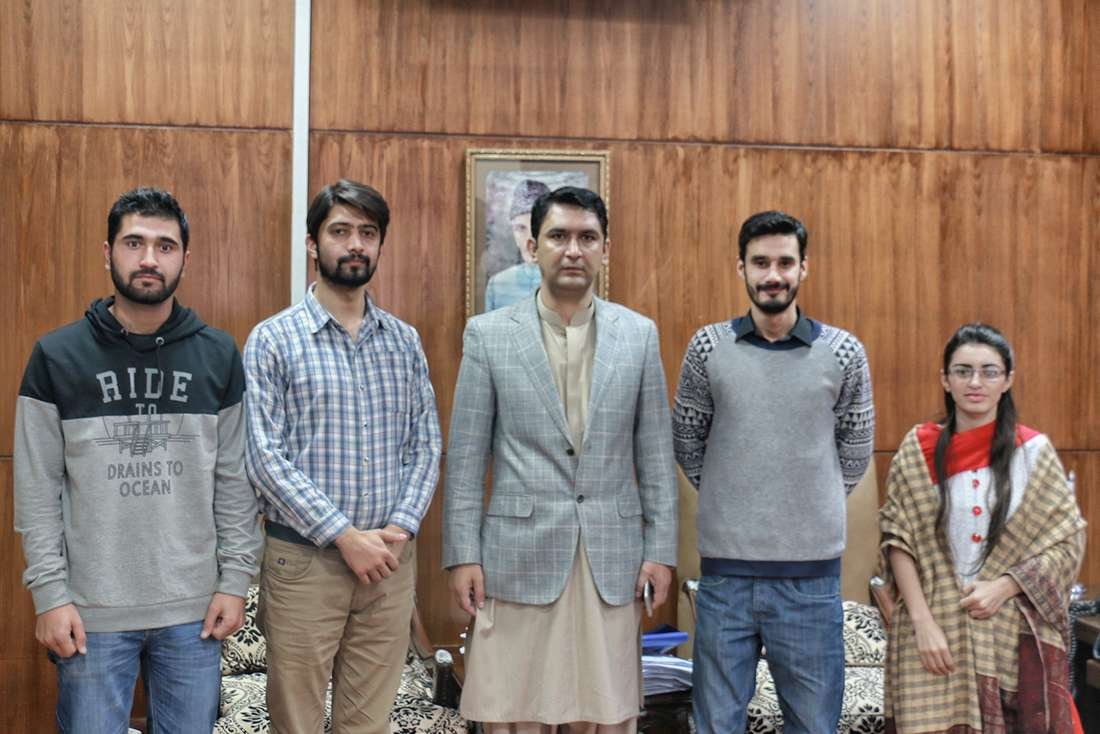 Team OEC had a fruitful meeting with Mr. Mushtaq Ahmad, the
Deputy Commissioner Islamabad
, at his office in the capital. Members including Imran Ahmed Hunzai (Chairperson), Junaid Akbar (Spokesperson), Taslim Murad (UGS) and Basharat Jan (IFL); shed light on the mission of OEC and its various projects.
The DC appreciated the efforts of OEC and showed his interest in supporting projects, especially
OEC Summer Camp
. He also donated a generous amount of Rs. 15,000 for
Invest in Future Leaders – IFL
, OEC's project that awards scholarships to primary level students who would otherwise be out of school due to financial reasons.