OEC M&A Council Elects New Chairperson and General Secretary for 2016/17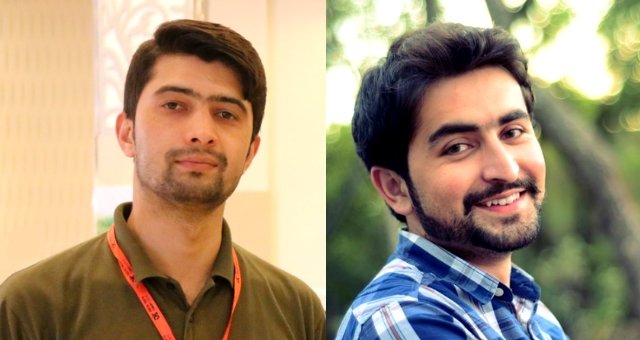 The Monitory and Advisory (M&A) Council of Organization for Educational Change (OEC) elected new Chairperson and General Secretary for the 2016/17 tenure. In an online election session, Imran Ahmed Hunzai and Wasim Khan Zapoo were elected Chairperson and General Secretary respectively.
The elections were held after 2014/16 tenure formally came to an end. The outgoing Chairperson Tajjallee Abid and General Secretary Liaqat Karim, presided over the elections. The results were shared by the outgoing Chairperson in her message to the M&A Members:
Dear All,
Time to announce M&A Council election results! A total of 10 members participated in elections. Imran Ahmed has been elected as the Chairperson and Wasim Khan as the Secretary General for the 2016/17 tenure.
Please welcome our newly appointed Chair and Secretary of the OEC M&A Council. I am glad to handover these responsibilities to most competent members within us. I wish both of you good luck for your tenure ahead.
Regards,
Ex-Chairperson
Imran Ahmed Hunzai is one of the co-founders of OEC while Wasim Khan Zapoo has been working actively with OEC since 2011. Imran is an entrepreneur and digital media professional. He is also the founder of Centangle Interactive and Hamoon Group. Wasim, a Mechanical Engineer by profession, is a graduate of NUST – College of E&ME and is currently working with one of Pakistan's largest conglomerates, Engro Corporation. Both Imran and Wasim are alumni of Aga Khan Higher Secondary School – Gilgit.
An oath-taking ceremony was held in Islamabad soon after elections. Out-going Chairperson Tajjallee Abid took oath from the in-coming cabinet. She congratulated the new elected office bearers and assured her support in future as a good-will partner. Tajjallee is one of OEC's co-founders and has remained one of the most active volunteers.
The incoming office bearers showed their keen interest to make their contributions towards strengthening the organization and working closely with the executive committee and volunteers.
The OEC M&A Council seeks advice on matters pertaining to management and strategy for the organization from the Patron-in-Chief, Mr. Saranjam Beyg. According to by-laws of OEC, at most ten individuals can be part of the Council. Every member of the Council is inducted on basis of their previous experience with OEC. The last serving President and Vice President of OEC are inducted directly unless they decide to opt out. Each member of the Council, apart from monitoring and advising the Organization on various matters, is also assigned with a specific project based on his/her expertise.
The composition of M&A Council 2016/17 tenure is as under:
Imran Ahmed (Chairperson)
Wasim Khan (Gen. Secretary)
Asif Ali
Asma Zafar
Bushra Ali
Imtiaz Ali
Kashif Essa
Liaqat Karim
Naveed Hussain