The Heros Within Series I: Noorani Barkat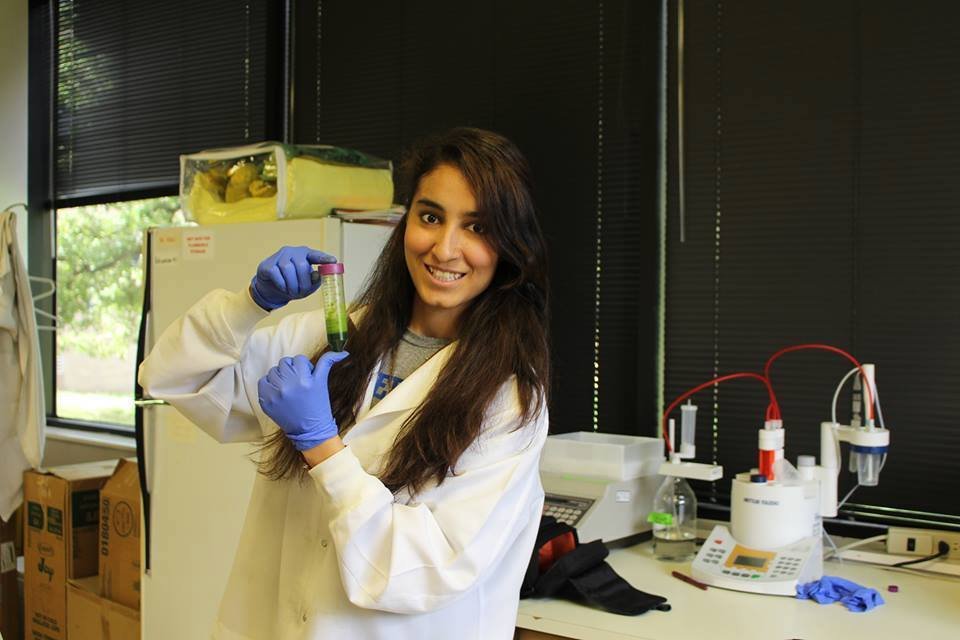 "Life gives us many good moments where we feel like everything is perfect. I am sure that you have felt that many times too. Hearing the news of my scholarship for higher studies in the USA is one of the most auspicous moments of my life. I still remember that day. I was on my way back to home from the National Youth Camp and upon reaching home, my parents had had that priceless happiness, reflecting from their eyes, hearing that great news. Each time I think about that moment, it brings positive energy in me and encourages me to work even harder.
My journey started from a school which had two rooms and it was on the mountain. That was the nearest school, we had in our area. I was lucky enough to travel to different areas of Pakistan which is why today I have friends from all over Pakistan. It's great to see how diverse and amazing people in different areas of Pakistan are. Currently, I am doing masters in Agriculture from Texas A&M USA on Agriculture Innovation Program Scholarship (AIP), USAID.
In Pakistan, very few people go for agriculture as a field of study, especially girls. I have a strong belief that it is important to be a helping hand in decreasing hunger from the world. I have chosen agriculture to serve humanity in this way. The world's population is increasing each day and we need to increase the production of food accordingly. Another reason for studying agriculture is that Pakistan is a rich for producing fruits and vegetables. I want to help my people in high yeild production of fruits and vegetable after getting back to Pakistan.
Choosing agriculture, as a field of study, was my own choice. I would suggest all the youth to plan their field, according to their interest. Don't choose any field just because others said to do so. If you like art than go for it, if you think you can make your name is different sports than don't hesitate in proving yourself, if you think you can be a good chef go for it and same about other fields. Try to involve in the things which can help you to be a better human.
Alhamdullilah! The life is definitely amazing in USA, but sometimes it's really hard when you are at long distance from your family, friends and country specially your desi food. .
Apart from my studies, I love doing social work, career counseling of youth, going into rural areas and, arranging different sessions for them.
Recently, I was selected as the only Pakistani to represent Pakistan in International Women of Mountain Conference (IWOM) in Utah, USA. I had a presentation on Education of Women & Children in Pakistan. It is important to talk about Pakistan because what media shows about Pakistan is what people have in their minds but reality is something entirely different. I made it sure to convey to audience that Islam equally promotes education of women and women of Pakistan is equally struggling the same way as women of any other country is struggling.I was happy how the audience asked questions and accepted the media isn't providing true picture of Pakistan."
(Noorani Barkat, Chikus Kote Danyore Gilgit, Pakistan)
Note: To read stories from The Heros Within Series One originally published at Educure, please visit
http://bit.ly/2y6HnD3
Appeal: Under Investing in Future Leaders Scholarship project, OEC is sponsoring meritorious and deserving scholars-studying in elementary schools- from far flung areas of Gilgit-Baltistan & Chitral, therefore, you're kindly requested to sponsor a OEC-IFL Scholar by clicking SIGN UP as IFL SPONSOR