Siska to Springfield: The experiences of an undergrad excahnge student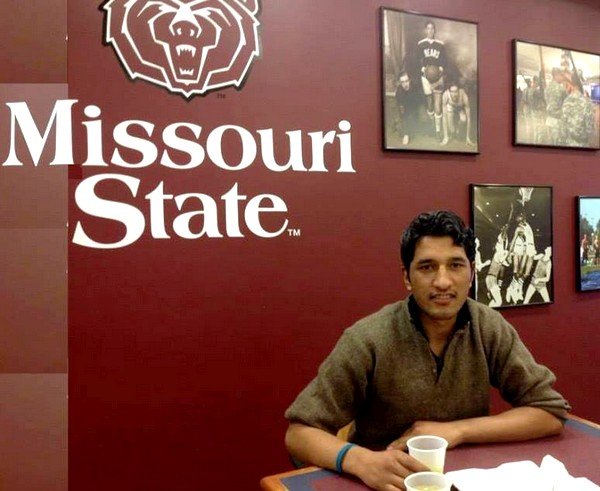 MSU is the second largest University of Missouri State where around twenty thousand students enlightening themselves from education with the modern facilities of education. MSU was named as South West Missouri State University earlier and it is now changed to Missouri State University. The university has a diverse faculty with more than twenty five departments. It offers BS, MS and PHD degree in all departments. The few influential faculties are Business, Political science, Technology & Construction, Music and Arts. An undergraduate student needs 125 credit hours to complete his/her graduation. In these 125 credits he/she needs 26 credits hours of GEP (General Education Program) courses which includes courses. MSU is famous for the community engagement activities in the area. The most important thing which makes it special is its Public Affairs mission given by Missouri State. About fifteen hundred International students from Japan to Chili are studying in various faculties, which is a part of the university Public Affair Mission Global Perspective. One of the recent conferences about Public Affairs held at JQH arena MSU where General Collin Powel former Secretary of States, addressed the audience about Global Perspective. Most of the international students here are on different scholarships in which they have to work on campus for twenty hours in a week in result the university pays for their tuition, health insurance and also give thousand dollars for their boarding and lodging.
I am studying here at MSU through the Global UGRAD Cultural Exchange Program funded by the US State Department. It is a wonderful opportunity for me to explore United States and learn about its culture along with the education system. I got this opportunity by prayers of my parents and the grace of Almighty Allah. After a hard struggle of fifteen years of education I was able to participate in such a big Exchange program. I started my one semester education at MSU in January 2014 and now it is going to end in May of this year. When I first arrived to US, I wasn't sure if I could adjust here with a completely different life style from my own country. Now I have grown a custom to this life style and I almost don't want to leave it behind. It was looking like Siberia during the early days due to the snowfall and the wind, the lowest temperature recorded this year is -27 Celsius which is also a record in this city. I have visited every city of the Missouri State like Kansas City, Columbia, Jefferson City, Osage Beach, Rolla, Branson and Saint Lois and even the cold weather couldn't stop me from travelling all around the state like Chicago and other cities. I found cows in the meadows, fisherman along river sides, boats in the lakes, water springs in small towns, wild life in thick forests and everyone was bothered from the cold weather and wishing for an arrival of good summer. Since summer has arrived in Missouri State an all over the world everyone went outside, parties are arranged in downtown, campus covered with white flowers of spring blossom, extracurricular activities came on its peak; it was looking like an Iceberg had melted into a lake where all the inhabitants started their activities.
I love time management of people here, everyone has a proper schedule to spend their daily life, and even if you want to go for a haircut you need an appointment at the barber shop. I got scared crossing the streets because every vehicles stop at a great distance to give way for pedestrians even on the big highways. People show smile on their faces all the time, enjoy every single moment, appreciates each other every time, help each other, even while opening the door for people. These small moments make the life entertaining and lovely. Besides my studies I am involved in every activity which is helpful for my nourishment in the modern world and community such as the two large student organization of this University, ISA (Indian Student Association) and AIS (Association of International students). Volunteering and family friends were two great opportunities for me to involve myself in American Culture and learn about the ways to spend life in such a diverse country. Along with my extracurricular activities I visited Mosques, Churches, and Temples to experience different creeds and how they are followed in the US.
The exploration of the world start when you step on by your feet after the birth thus to get more knowledge and know about things everyone need to travel around world. I am thankful to IREX, USEFP & the State Department for giving me this wonderful opportunity to explore the new world and experience the Modern life. I am firm to return to Pakistan with lot of new ideas and experiences to implement in Pakistani society.
Yasir Chourbati is an Undergarduate Exchange Student from Siksa Village of Chourbat Valley in Ghanche District. He is studying at Missouri State University Springfield MO, United States. yasirchourbati@gmail.com
Article originally published on PamirTimes